We recently got a shipment of new fish from various breeders in Thailand. The fish survived the flight over, getting delayed in the floods and then getting to Sydney, so I thought these kids deserve a bit of fun!
This spawn is taking place in a 30cm cube (28ish litres) half filled.
27 degrees
IAL
Lots of Java Fern & Java Moss & this other plant that I've forgotten the name of already, but is Frog something.
Ph is a little high here but nobody seems to mind 7.2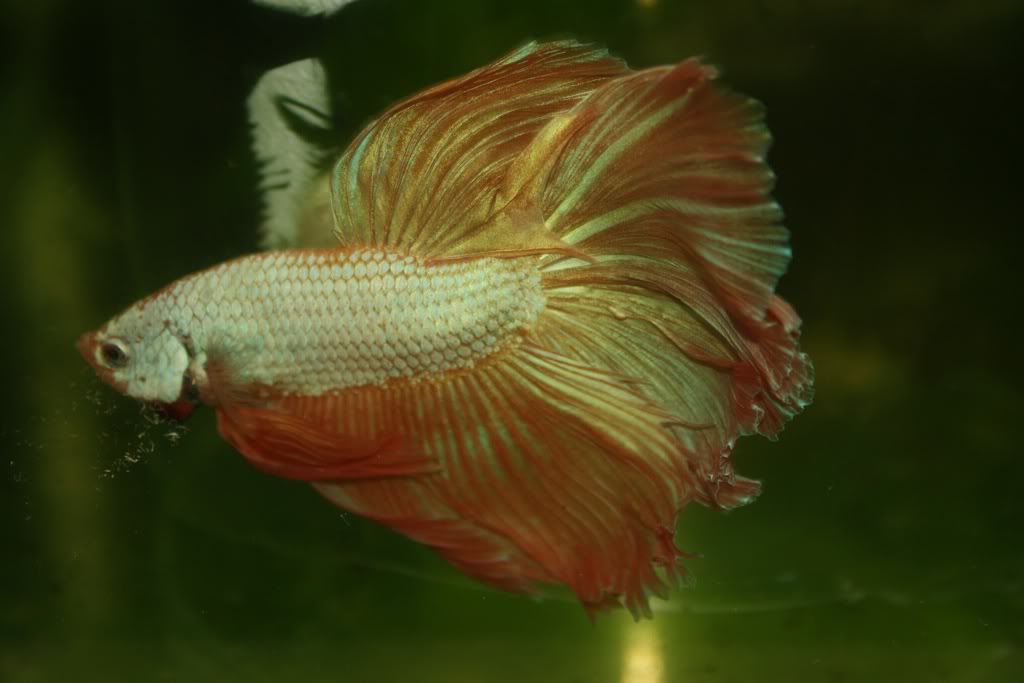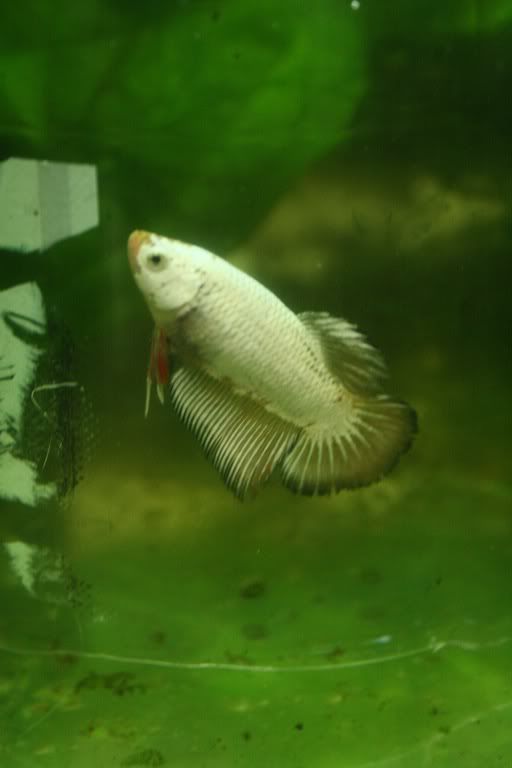 Father (whose name is L'Orange) was placed in the spawning tank on Saturday, Sunday morning mother (named Mrs Spensive) was introduced in a chimney. By Sunday evening he had built a huge nest under a floating Java Fern leaf (ignoring the polystyrene cup entirely) and we let her out of the chimney because there was a storm approaching. Nothing much happened here, a bit of chasey, she inspected the nest occasionally but that was it.
The next morning, it was all a bit flirty, and the embracing started quite early. She was a dutiful girlfriend and assisted L'Orange to put all the eggs in the nest. I think there's a lot of them.
By Tuesday night there were a few tails. This morning there are lots of tails. I couldn't get a good photo due to all the floating plants but here's one where you can kind of make out tails in amongst everything.